Every time I see a small brand launch into an ill-considered social media engagement campaign I get a sore feeling in my gut. I'm not talking about big budget, Super Bowl-sized campaigns, but those small, simple tweets intended to engage followers and start a conversation like "Tell us your favourite experience with our brand." These campaigns grow from poor advice from blogs or mimicking what bigger brands do. It's frustrating to watch because they can be done right—all it takes is consideration of what your brand is, how your followers are already engaged and how to earnestly reward and grow that engagement.
Small brands reflect the personalities of their owners
Vivid Print is a local shop that does high quality printing, sells amazing greeting cards and cool nerd stuff like Field Notes. They are located in Edmonton, on Whyte Avenue, the same neighbourhood as Kobot. As a company, and as people, they are deeply engaged with the goings-on of Whyte Avenue and the surrounding Old Strathcona neighbourhood.
When Kobot talks about social media for local business, Vivid Print always comes up. In our opinion, they do social media well. The owners' personalities and interests drive what they share and how they share it. It never feels forced and it never feels like marketing or sales (even when it is). We WISH we could take credit for their mastery of social media, but for Vivid Print, it's just natural.
Surprise! People are responding and taking part!
That doesn't mean we can't learn from what they do. One of the most successful things Vivid Print has done is the #securitycamdiaries hashtag on Instagram. A few months ago, Vivid posted a couple photos from the security cam at the back of their store. Nothing fancy, just a couple of people passing the camera hashtagged #securitycamdiaries. After a few more random people posts, something magical happened: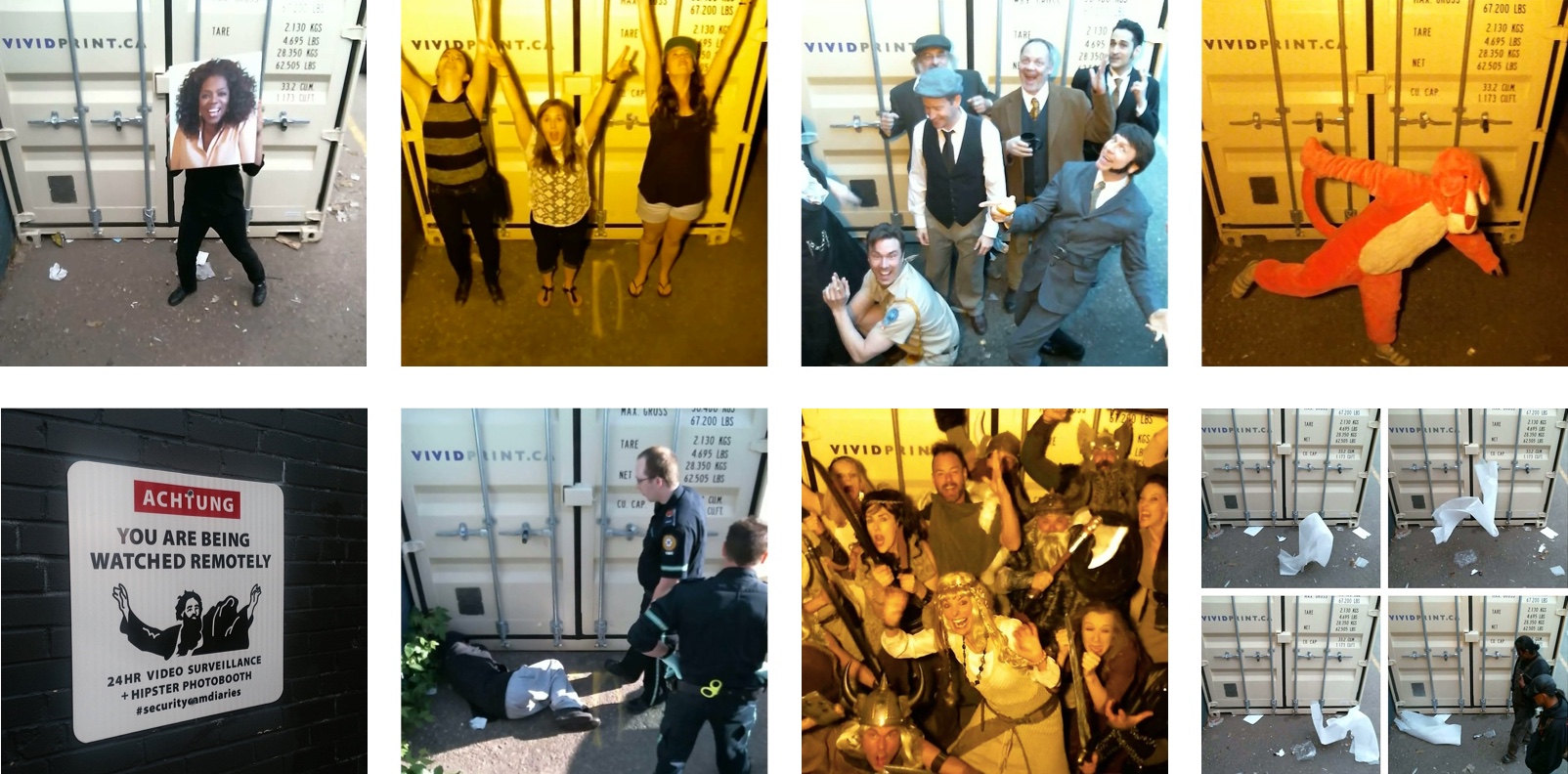 Some people saw an opportunity to be involved in something fun. Vivid posted the photo and then more people got in on it. All of a sudden, #securitycamdiaries became a thing for people to do when they are on Whyte Avenue. People have randomly shown up for a quick picture after a night of fun, and others took it to unexpected and delightful places. Even Edmonton's mayor has made an appearance in #securitycamdiaries!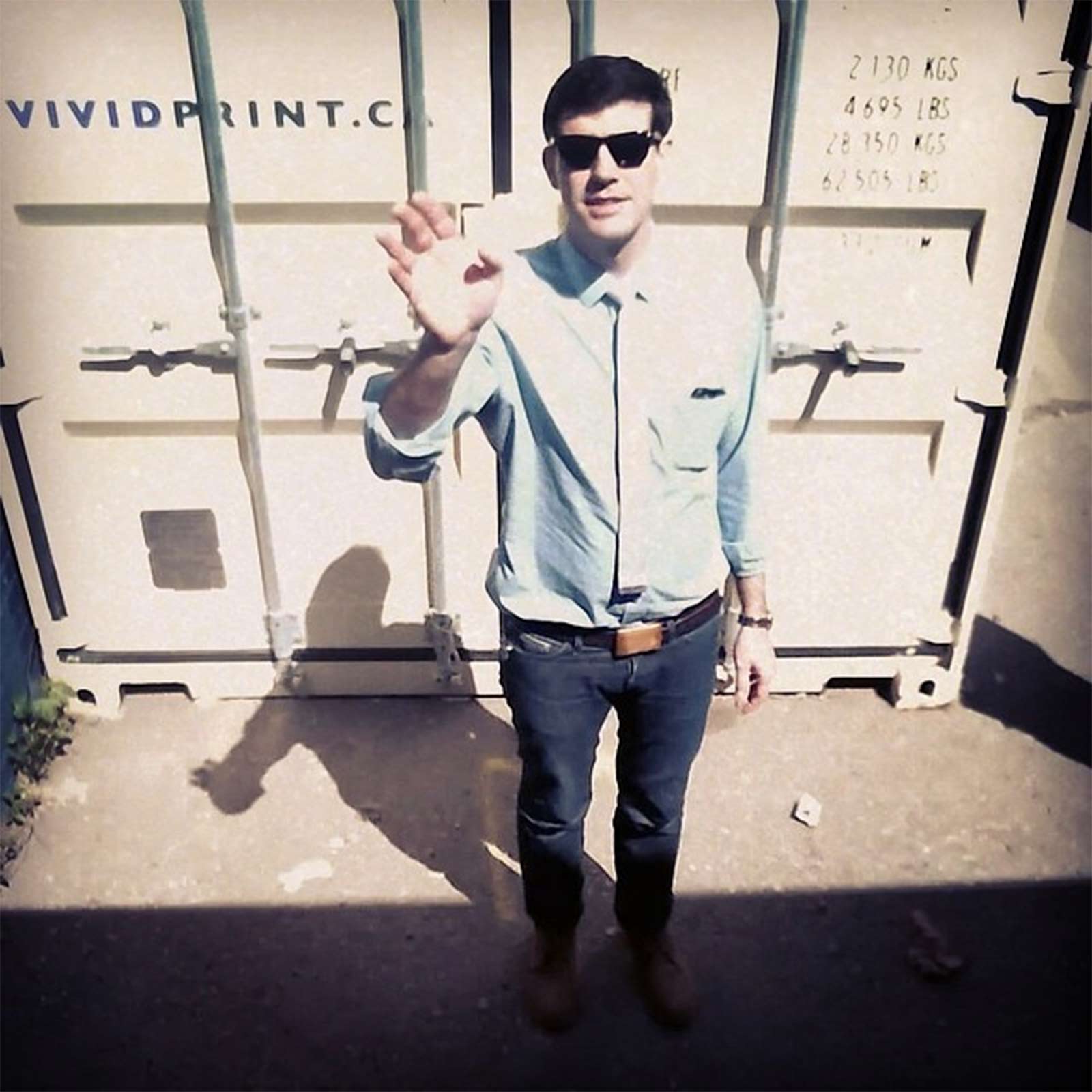 While this is not an international viral sensation, it has reached a local audience which has embraced the idea wholeheartedly. That should be the goal of any initiative attempted on social media.
Be ready when opportunity strikes
So why is this working and why is it successful? First, it was something that happened organically, and Vivid Print had the foresight to roll with it. Because of the sense of humour and playfulness they impart in their social media, their followers felt motivated to be a part of it. Where so many campaigns are just trying to get users to engage with the brand, #securitycamdiaries is something Vivid Print's followers could be a part of, and in turn, drive further. The ask wasn't "tell us your favourite Vivid Print story" or retweeting or regramming content which has very little reward to the majority of those engaged. Vivid Print never once asked anyone to go pose in their back alley but people found a reason to do it and the reward became more about the fun of going with friends to pose at the photo booth and delighting the people at Vivid Print than ever gaining Internet fame.
On this level, it works because the social media is a genuine representation of the Vivid Print and its owners. Because they're engaged beyond their own business and into their community, the community will reciprocate. It isn't a scam to gain followers, it's just something that can delight existing followers and even move them to participate.
Break out of the screen
What's really smart in regards to local business social media, is that it's breaking out of of the screen and into the real world. Being able to find opportunities to make this happen are something that every local business needs to be doing. While people can participate by 'liking' a #securitycamdiaries photo on Instagram, the people who really like it are taking the time to go to a physical place and get their photo taken. This not only speaks to the good relationship that they have to their clients, but without a doubt, it's motivating and strengthening those relationships with virtually no effort on their part. The people participating are creating the content for them.
Just let it happen
Vivid Print didn't do anything that any social media guru (or fraud) hasn't written a thousand posts about, but it's an incredible example of how you can do it so naturally that it doesn't feel insincere or outside of what a client may envision the brand to be. The best social media happens naturally and is adopted as genuine extensions of people's thoughts, feelings and beliefs. It creates a connection to a community that the user is a part of. A campaign that happens organically will always have more power than one manufactured by marketers sitting around a boardroom.
Start with those followers who are already engaged
Though Vivid Print did post the photos, it was their already-engaged followers who turned it into a phenomenon. Vivid Print was able to roll with it and make something delightful happen. It should be a part of every social media plan for the manager to be flexible and ready to move on any opportunity that presents itself. Also, instead of trying to develop a campaign based on the unimaginative garbage other companies are doing, think about what you do naturally and how people can connect to that. Consider the rewards that a follower can get from participating and ask yourself if it's something that is even worth their time. Consider if it could in any way strengthen their passion for the brand. If the request to your followers is within what they see your brand as representing, they should have little reservation about participating.