The Matt Cook Foundation was founded in 2010 to honour Matt Cook, a young man whose commitment to his community was monumental, and who faced cancer with strength and resilience. Cancer took his life, but his family ensured his legacy has lived on through the foundation that bears his name. By providing support to other young adults living with cancer, the Matt Cook Foundation continues the community-focused work that was so important to their son and brother.
Taking the next step
The Matt Cook Foundation's main activity has been providing care packages to young adult in-patients at Edmonton's Cross Cancer Institute, but when the charity decided it wanted to expand its mandate, it came to us to revamp its website. The previous site was old and didn't put forth a professional image. The board members we spoke to all offered the same message: "We're embarrassed to show the website to anyone," they said, "It makes us look like we don't know what we're doing."
The Cook family's deep connection to Edmonton's hockey community means the Matt Cook Foundation has always had a committed built-in audience. But the foundation wanted to do more. In order to reach people beyond this particular audience—to raise more money, to do bigger things, and to help more people—it needed a better website. We knew that with the right message, all these goals were possible.
The Challenge Expanding the audience—because the board wanted to expand the foundation's audience, we needed to make Matt's story relevant even to people who never knew him.
The Solution We focused our message on the things young people miss out on if they're forced to fight cancer: university, hanging out with friends, sports, concerts, festivals, first apartments—the things that make being young so much fun.
The Results The website and the foundation's messaging focuses as much on the people it helps as it does on Matt's legacy. It uses Matt's legacy and his commitment to his community to build upon the work he did while he was alive, to leverage the impactfulness of his story and help more people.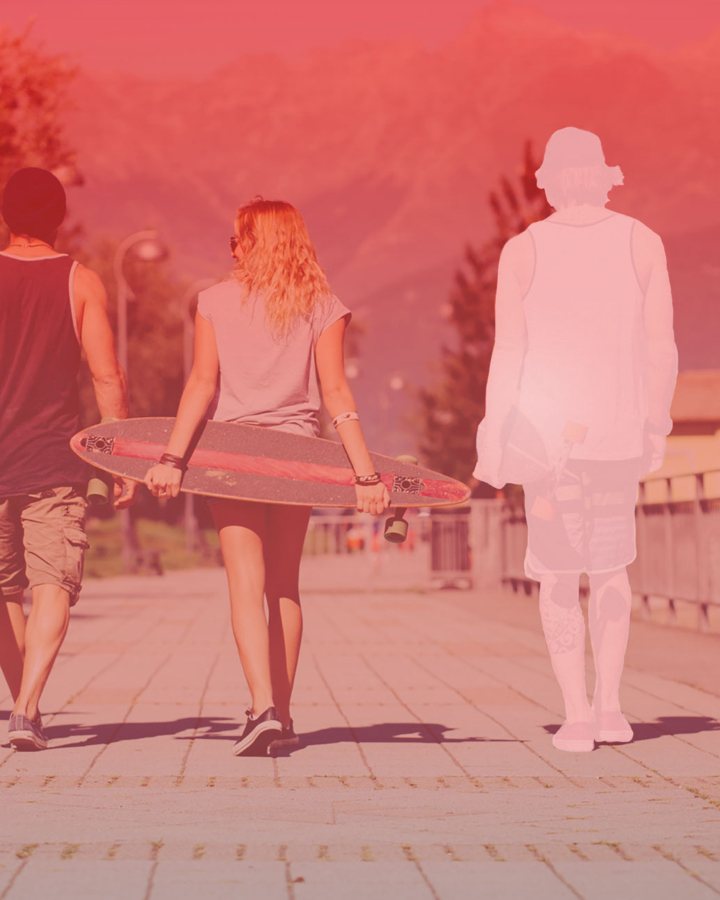 'Imagine missing the best years of your life'
Younger people cope with significantly different challenges than older people do when they face cancer—none more significant than loneliness and disconnection. While spending long stretches of time in the hospital, they are missing those moments that help shape who they will become. We wanted people to see themselves in these young people. Through imagery and writing, we hope to stir potential donors to think about their own youth, how that shaped them and the significance of lost youth.
We gave the audience the tools to help
Once they identified with the Matt Cook Foundation's cause, we wanted the audience to do something about it. We created an easy way to donate—available on every page—as well as a robust events section so that they could attend a fundraising event. We even created digital tools that made it easy for audience members to host their own events to benefit the Matt Cook Foundation and to get the word out.
Legitimacy for fundraising and going to the next level
Before we started this process, the Matt Cook Foundation struggled with the way that their website looked. At fundraising events or during networking, the Board Members were embarrassed to send potential donors to the website, as it did not promote the image of how successful the foundation was in reality. We designed them a website that lent legitimacy to the Matt Cook Foundation's online presence, and gave members something they could be proud to show.
Our work with the Matt Cook Foundation proves our ability to take an established brand and expand it through smart visuals and messaging, while remaining true to the fundamental ideas that have driven it from day one. We expanded well beyond the hockey community by reminding the audience that a young person with cancer doesn't just miss out on hockey, they miss out on all of the things that make being young so exciting—and that it could happen to anyone. The Matt Cook Foundation now has a solid platform from which it can build out.