Due to the nature of provincial government contracts, the agency was required to reopen the contract for tender following our original tenure on this project. The contract was reassigned and the website evolved accordingly. Additionally, Energy Efficiency Alberta was dissolved Sept. 30, 2020.
Energy Efficiency Alberta is a brand new Government of Alberta agency dedicated to helping Albertans save energy. Their mandate is to raise awareness among energy consumers about their energy use, and to make it easy for every Albertan to conserve energy and save money on their utility bills.
Building a reliable image
When Kobot began working with Energy Efficiency Alberta, the agency hadn't even officially launched yet. They understood that they had a lot of information to share with a huge, and incredibly diverse audience. Energy Efficiency Alberta needed a website that could be a reliable source to its supporters, and proof of its legitimacy to its detractors.
The Challenge A website that bolstered audience support: We knew that a large percentage of Albertans were open to hearing about energy efficiency. We had to make a website showing that Energy Efficiency Alberta was a legitimate agency Albertans could trust.
The Solution We made a website that was both technically robust and easy to navigate. Albertans from all walks of life would be coming to this site for information, and it needed to meet their needs—both as an accessible source of information, as well as be able to work on all types and generations of technology and Internet quality. We also crafted messaging that was accessible to a broad audience and told users "what's in it for me."
The Results The site serves many different audiences—from home- and business-owners to contractors and technicians. Each audience that visits the site is directed to the information relevant to them. A focus on program delivery and detailed information on appliances and equipment let users make informed, independent decisions.
We created a secure technical setup that just won't quit
Kobot understood that this program was breaking huge ground for Albertans, and knew that their curiosity would drive them right to the website during launch. We therefore went above and beyond to develop a website that could handle any sudden influx of traffic while still running properly.
With an agency so intently focused on delivery programs to Albertans, we knew the importance of creating a secure site that could protect the integrity both of itself and all information collected from users.
We broke down what the agency needed to communicate to whom
Since its beginning, Energy Efficiency Alberta has both supporters and detractors spread out across the entire province. We dove deep into the agency's audiences based on how they thought—regardless of demographics—and reached out to those who were behind the organization across multiple touchpoints (website, newsletter, and social media).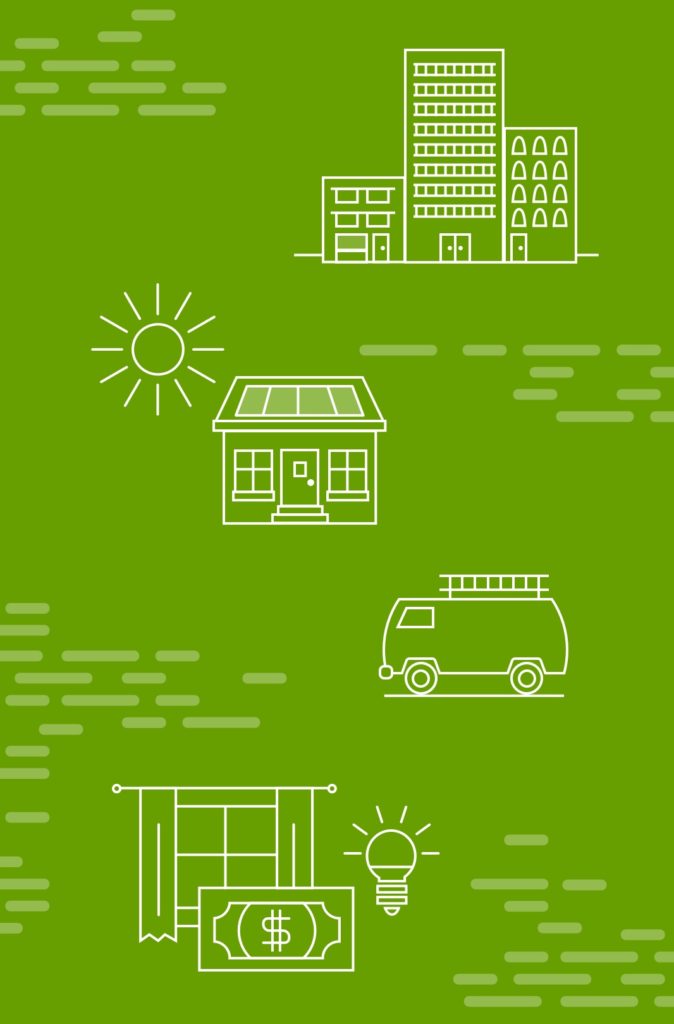 A design that draws in users with calmness and consistency
A new agency has a lot to prove to audiences, and consistent, well-done design goes a long way to build legitimacy. Kobot designed a website with a calming visual presence that acted as a through-line throughout all of Energy Efficiency Alberta's online communications.
Our work on Energy Efficiency proves our slogan: we are small but mighty. As a small agency, we are able to create a website that tackled some big technical challenges. Kobot created a website that allowed Energy Efficiency Alberta to serve all of Alberta, both in scale and inclusivity.