Recently, Kobot was honoured to sponsor Pica, an annual design conference presented by the Graphic Designers of Canada, Alberta North Chapter. We built the website–we're pretty proud of it, and you can check it out here.
The conference was held in our hometown of Edmonton–for the first time–and brought together web designers, print designers, type designers, every kind of designer there is. Oh, and me, a non designer.
Because we were a sponsor, we got to attend the conference. Like I said, I'm not a designer–though I do have strong opinions about how big a logo should be–but I'll take a free lunch any day of the week, even Saturday. And, even as a non-designer, there was plenty I could–and did–gain from the conference.
From my perspective, the most interesting speakers dwelled not simply on what they had done, but on why they did it, or how. I'm not sure that designers would feel exactly the same way, but as an outsider I was much more interested in the process that someone went through than with the finished product. Those lessons help me not only understand the decisions we make inside our own shop, but they help me understand my own creative process as well.
Take, for example, Armin Vit's talk about the way he balances his creative endeavours–especially the way he makes money. He's a person who balances design work with running conferences, a number of lucrative and popular blogs and working as a public speaker. Vit's talk was frank, transparent and, for someone who has spent a not inconsiderable time as a freelancer, very informative about balancing projects that are both within a person's wheelhouse as well as slightly outside of it.
Another interesting presentation, from my perspective, was Amy Siegel of New York's C&G Partners, who covered the firm's work on the signage and branding of the new Yankee Stadium. Again, her talk concentrated on process: the decisions her team made, the way they tested their ideas, the mistakes they made and corrected and, ultimately, how they judged their success.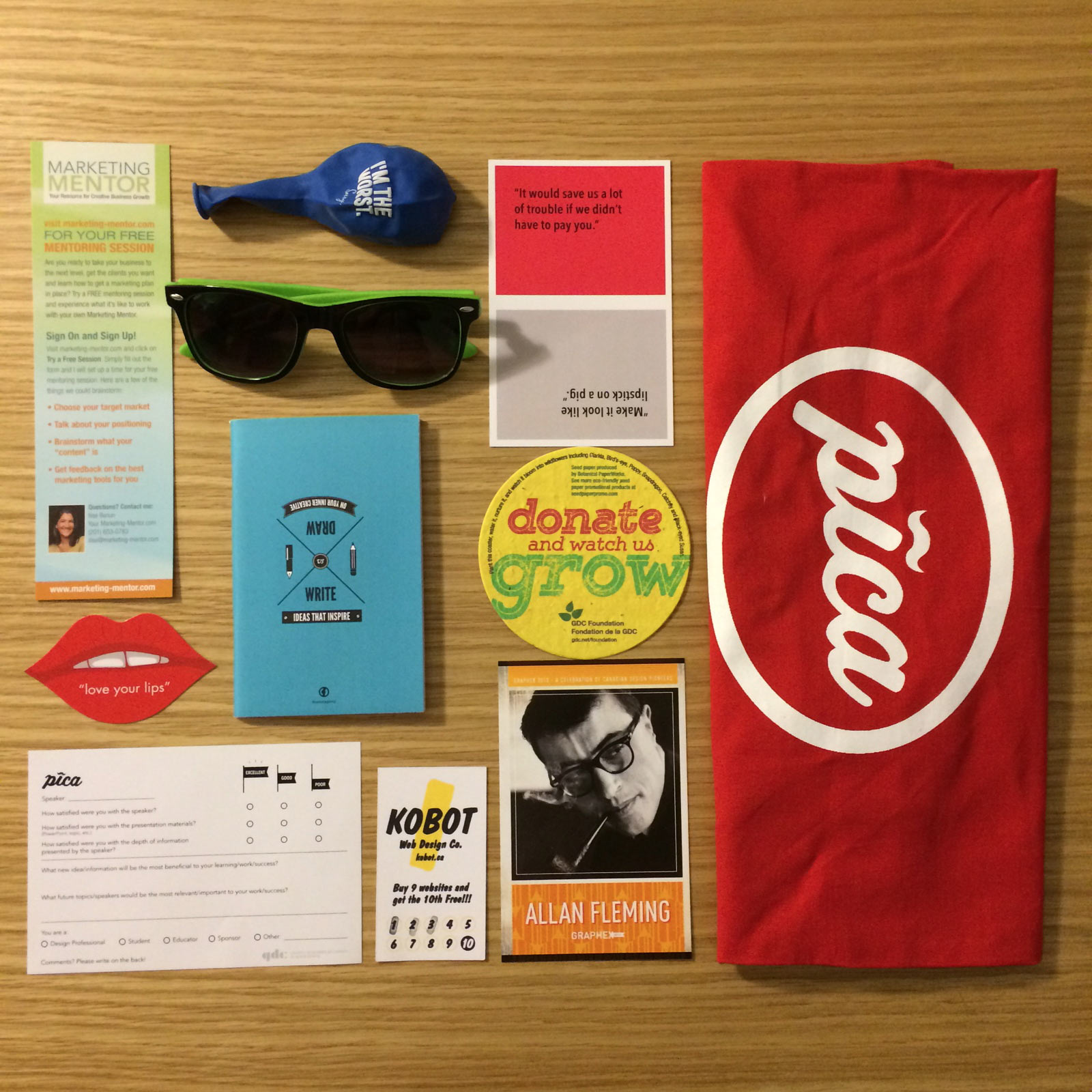 Often when I attend a conference, the most advantageous part is leaving with a renewed sense of purpose from having spent a significant amount of time with like-minded people in a milieu different from the office. Pica, though not exactly geared toward me, offered that same advantage: learning how others create caused me to reassess the way I do so, and has allowed our company to take a step back and give some clear thought to our process. It's something we don't always have the luxury to do when we're in the thick of projects and trying, desperately, to balance our workload.